#ThreatToComplacency Neon Art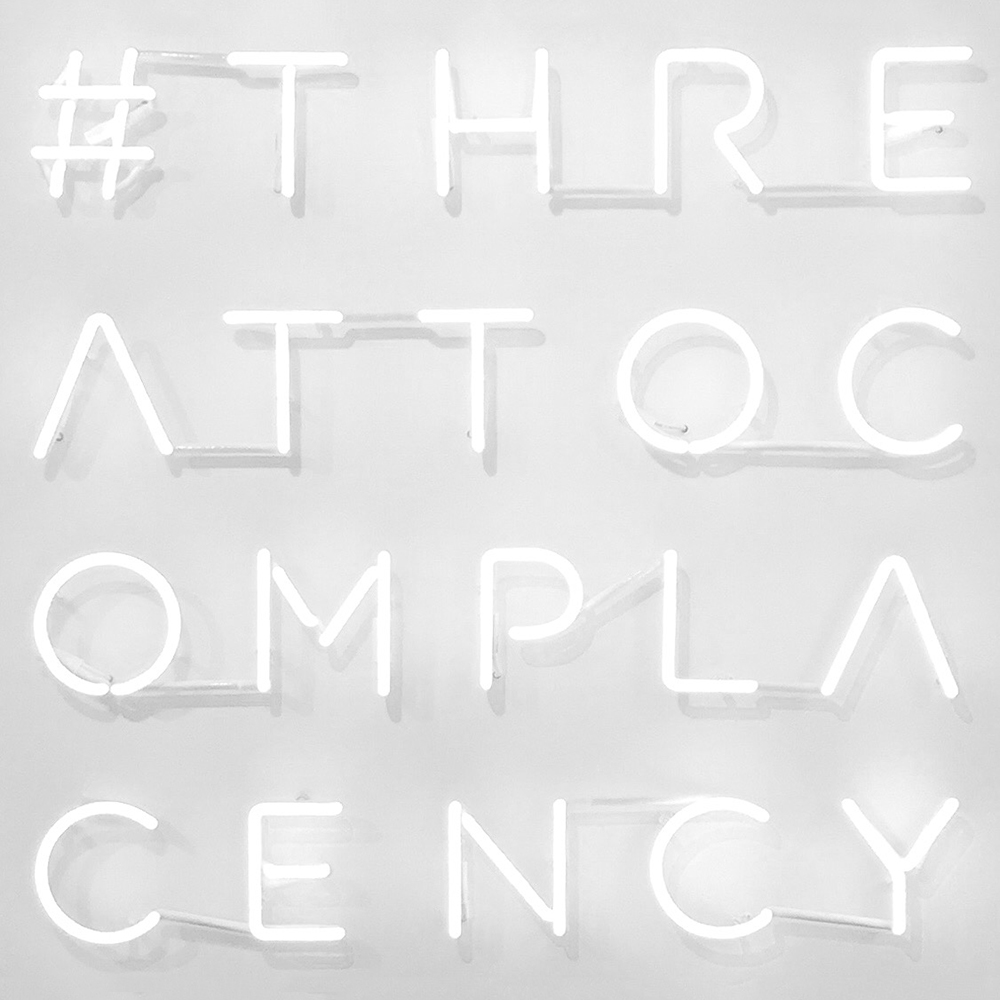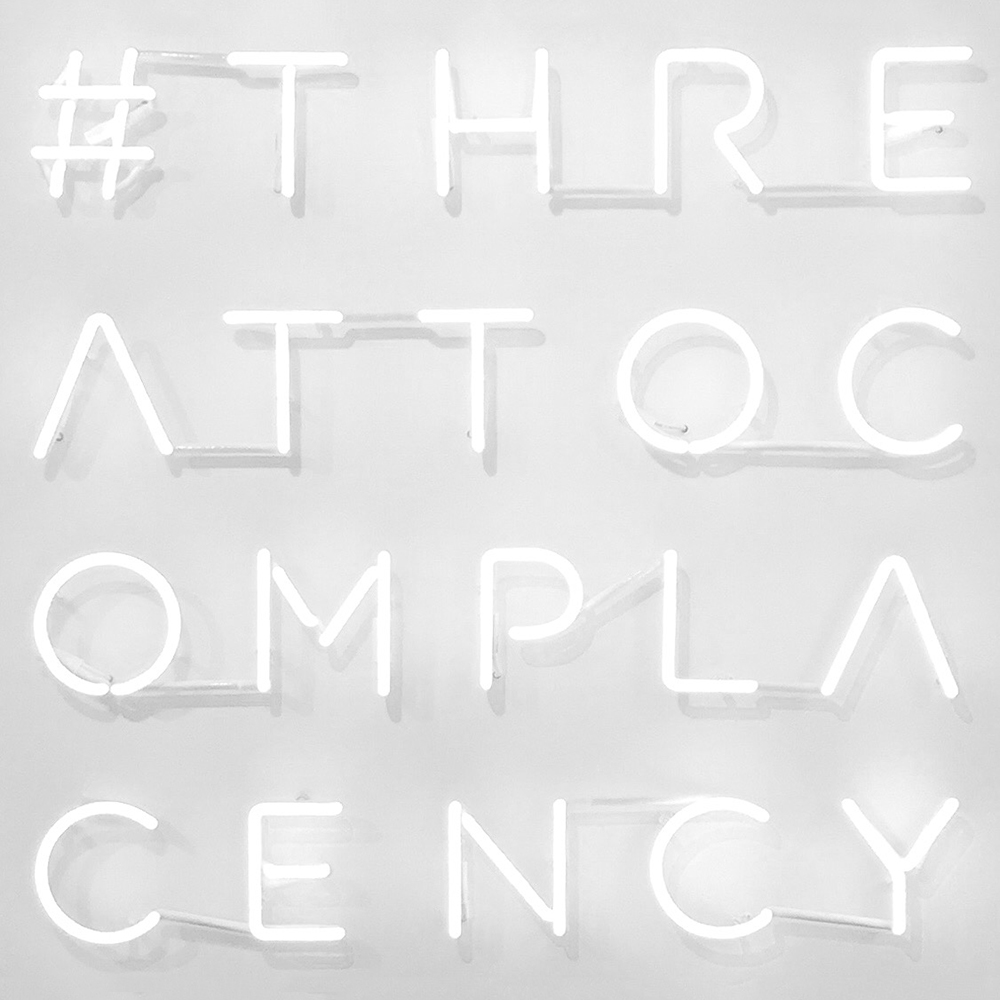 #ThreatToComplacency Neon Art
MUST BE PROFESSIONALLY MOVED AND INSTALLED.
Requires regular 3-prong 120 volt outlet. Black on/off switch at bottom of sign. Cord can plug into an outlet behind the artwork or feed through the hole at the bottom of the piece to plug into a nearby outlet.
Fabricated by Western Neon who is available for pick up and local installation or proper packing for white glove shipping.